Delores "Shorty" A. Wilson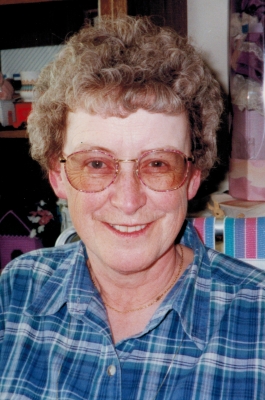 Delores "Shorty" A. Wilson, age 82, of Roberts, died Thursday at her home in the Township of Warren, rural Roberts.
Shorty was born December 7, 1940, in Durand. She was the daughter of Darrel and Margaret (Radle) Weber and grew up on the farm in the "Buttermilk Coulee" area of rual Eau Galle. Shorty graduated from Elmwood High School in 1958. After high school, Shorty moved to St. Paul MN, for work. After various jobs she was trained to run a bookkeeping machine. Shorty married Donald Wilson on February 6, 1965, at Sacred Heart Catholic Church in Elmwood. Shorty and Don lived in Nebraska for 18 months while he was in the Air Force. They returned to Minnesota and later to Missouri, Wisconsin, California and back to Wisconsin. Shorty worked as a C.N.A at the Heritage of Elmwood Nursing Home, CESA and as ClerkTreasurer for the Village of Elmwood for 20 years.
Shorty loved to travel with Don, especially the West. She loved taking pictures of all their travels. She enjoyed spending time with her family and friends.
She is survived by her husband, Don, sons, Brian (Marcia) & Tim (Yan); granddaughters, Allison, Nicole and Michelle Wilson; a sister, Dorothy (John) Hanvelt; four brothers, Douglas (Donna), Daniel (Linda), Richard and Dennis (Cathy) Weber; many nieces, nephews other relatives and friends.
She is preceded in death by her parents, son, Bruce, sisters, Darlene Worley and Mary Bignell.
Memorial services will be held at 1:30 PM Friday January 20, 2023 at St. Joseph Catholic Church in Menomonie. Burial will be at a later date at St. Henry's Cemetery in Eau Galle.
Visitation will be held from 12:00 PM until the time of the services at the church on Friday.
In lieu of flowers memorials are preferred to the donor's choice.