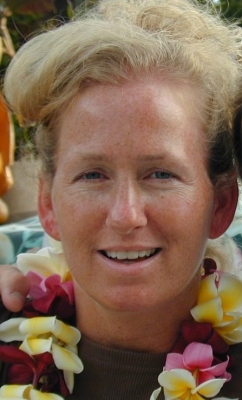 Sharon Marie Register age 62, of Menomonie, passed away Sunday March 5, 2023, at home surrounded by her loving family.
Sharon was born February 16, 1961, in Menomonie. She was the daughter of Jack and Eileen (Nieman) Register. Sharon graduated from Menomonie High in 1979 then attended Cosmetology School in Eau Claire. Sharon started her career as a beautician and went on to manage Cost Cutters in multiple locations. After many years, she then decided to join her father's business, Dr. Register and Associates.
Sharon was an incredible person with a huge heart. She was always going above and beyond for her loved ones, whether it was her siblings, nieces, or nephews. She was a second mother to all.
Sharon's passions were family, traveling to islands, and spending time in the sun and sand. She loved spending time with her family on vacations. One of her favorite places to be was on a beach in the Cayman Islands.
Sharon was very close to her mom and dad and spent much time in the family business with her father Jack. She enjoyed working with her father on a daily basis, managing and running the business. Sharon took after her dad in more ways than one, especially in her love for animals. She was an advocate and showed true compassion for all.
Sharon is survived by her life partner, Randy Miller, her mother, Eileen Register, her siblings, Debbie (Jake Mayfield) Register, Michael (Lori) Register, Mary (Paul) Falteisek, John (Michele) Register, Jeff (Kristin) Register, numerous nieces, nephews, & great nieces and nephews.
She is preceded in death by her father, Jack Register.
Memorial services will be held at 11:00 AM Thursday March 9, 2023, at St. Joseph Catholic Church in Menomonie with Rev. John Mano officiating. Burial will be in the church cemetery at a later date.
Visitation will be held one hour prior to the services at the church on Thursday.
In lieu of flowers and gifts, donations can be made to Dunn County Humane Society or Stepping Stones Food Pantry in Menomonie WI.