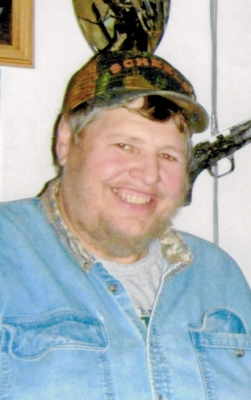 James "Jimmy" D. Harvey, age 69, of Plum City, died Thursday March 9, 2023, at his home in the Township of Rock Elm, rural Plum City.
Jimmy was born November 20, 1953, in Plum City. He was the son of Wallace Harvey & Rose (Schutz) Knoll and grew up in the Elmwood community. Jim graduated from Elmwood High School in 1971. He married Candi Hines of Ellsworth and they later divorced. Jim later married Kandy Stewart and they made their home in the Rock Elm Township. Kandy died October 9, 2008.
Jimmy worked in the construction industry and also did factory work, both in the Twin Cities for several years. Jim enjoyed hunting, fishing, camping at the DN campground in Balsam Lake, gardening, and was known as the "Pickle King".
Jimmy is survived by his companion, Brenda Bauer; his siblings, Kenny (Charlotte) Harvey, Keith (Shelly) Harvey, Jack (Brenda) Harvey, a half-sister, Tammy (Chris) Haugen; several nieces, Stephanie, Christina, Lara, Tiffany, Samantha and Lexi; several great nieces & nephews and other relatives and friends.
He is preceded in death by his parents and his wife, Kandy.
A Celebration of Life will be held from 12:00 PM to 5:00 PM Saturday April 15, 2023 at the Elmwood Rod & Gun Club.