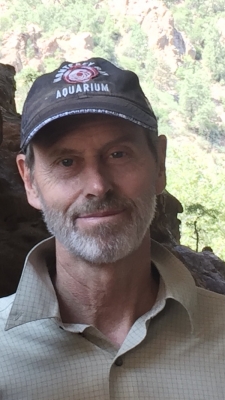 Steven M. Fenter, age 64 of Plum City, Wisconsin, died Thursday March 9, 2023, after a brief battle with cancer. He spent his last days at the family farm in Plum City surrounded by family.
Steve was born on July 16, 1958, in Cherry Point, North Carolina. He was the son of Victor and Gertrude (Rathke) Fenter. At a young age, Steve's family moved to Orange County, California where he lived through high school graduation. He went to college in Seward, Nebraska where he met Julie Wollslager, the mother of his children.
Steve loved his work in computer networking, ending his career as the Assistant V.P. of Network Operations at U.S. Bank. He also loved being a dad. He put everything into being a parent and his life revolved around his eight children. Steve was passionate about music, writing and performing songs early in life, and later teaching his children how to play instruments. Later in life he took up international travel for work, experiencing Thailand, India, Singapore, the Czech Republic, Italy, and many other destinations with friends & colleagues. After being his daughter's biggest fan at her marathons for a few years, Steve got serious about distance running again in his sixties. In the past four years he ran several 5Ks, half marathons, and trail ultramarathons all over the country with his daughter and others.
Steve is survived by his children, John (LeAnn) of Durand WI, Joel (Jennah) of Eleva WI, Christin of Portland OR, Daniel of Hudson WI, Joshua of Mary Esther FL, Peter of Plum City WI, Bethany of Plum City WI and Annalise of Eau Claire WI. He has three grandchildren, Kira, Lucas, and Lauren. He is also survived by his brother, Craig Fenter of Turkey, and many other relatives and friends. He is preceded in death by his parents, Victor and Gertrude.
Steve's Celebration of Life will be held Sunday March 19th. Friends and neighbors can reach out to the family for details.
Rhiel Funeral Home & Cremation Services, Durand, is serving the family.