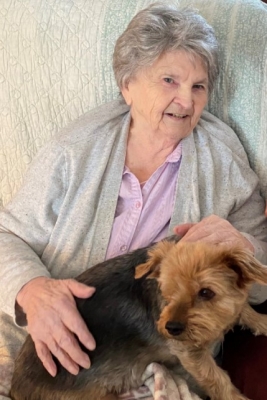 Betty M. Daul, age 92, passed away peacefully at home on Friday March 17th, surrounded by loving family.
Betty was born in February 1931 in Marathon County Wisconsin to Ethel and Norman Bossell. Betty raised her family in Mosinee, Wisconsin, and she moved to the Menomonie area later in life. She enjoyed spending her days with her children, grandchildren, great-grand children, and beloved pets.
Betty was preceded in death by her parents, two sisters, one son, one granddaughter, and her husband. She is survived by one sister, one son, two daughters, two grandsons, six granddaughters, two great-grandsons, two great-granddaughters, and her special companion, Oscar.
The family is planning a private service at a later date to celebrate her life.