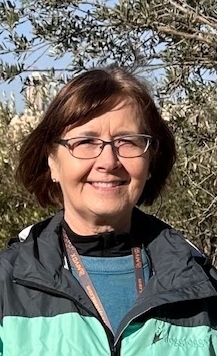 Mary J. Cinker, age 71, of Menomonie, passed away on Wednesday March 29, 2023, at Mayo Clinic Health System-Eau Claire, after a short battle with cancer.
Mary was born June 30, 1951, in Bayfield, WI. She was the daughter of Conrad and Lucy Shovick and grew up in that community. Mary graduated from Bayfield High School in 1969 and attended U.W. Superior for two years. Mary married Jerry Cinker September 18, 1971, in Bayfield and after marriage they made their home in Menomonie and raised their family.
Mary started working at Myrtle Werth Hospital in Menomonie and after 10 years at the hospital, Mary spent the rest of her career in the Menomonie School District as the High School Activities Secretary, Accounts Payable Assistant, and Superintendent/Board Secretary. She retired in 2006. Following her retirement she spent many years working at St. Joseph Elementary School.
Mary had a big heart, loved her family, spending time with them and baking cookies with her grandchildren at Christmas time. She loved staying busy by traveling, going up north to their Cornucopia home, spending time with her many friends in the community. She also loved gardening, garage sales, crocheting, making caramels, playing games and shopping.
Mary is survived by her husband, Jerry, three children, Rich (Tricia) of Woodbury, MN; Ryan (Shannon) of Lincoln, ND; Kari of Plymouth, MN; two grandchildren, Zadee & Zane; one sister, Susan Defoe; several nieces, nephews, other relatives and friends; as well as three grand 'fur-kids', Norvin, Ruffy and Tito.
She is preceded in death by her parents, three sisters, Shirley, Jean and Elaine; and five brothers, Robert, Richard, Kenneth, John and Larry.
Visitation will be held from 4:00 to 7:00 PM, Tuesday, April 4, 2023, at Rhiel Funeral Home in Menomonie.
Memorial services will be held at 11:00 AM, Wednesday, April 5, 2023, at St. Joseph Catholic Church in Menomonie with Rev. John Mano officiating. Visitation will also be held one hour prior to services at the church on Wednesday. Burial will be held at a later date in Cornucopia, WI.
In lieu of flowers, memorials may be made to St. Joseph's Elementary School and/or the Dunn Co. Humane Society.