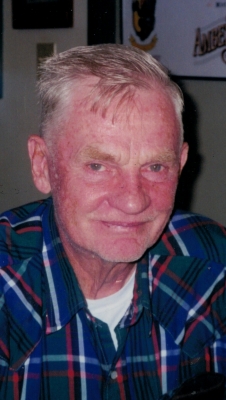 Dwight C. Caturia, age 96, of Arkansaw, died Wednesday, April 12, 2023, at Mayo Clinic Health System-Red Cedar, in Menomonie.
Dwight was born October 31, 1926, at home in rural Arkansaw. He was the son of Acie and Jane (Haldeman) Caturia and grew up in the Arkansaw community. As a young adult, Dwight traveled and worked his way West, ending up in Washington. Upon returning to Arkansaw, Dwight enlisted and served honorably in the U.S. Army during WW II. After the service Dwight returned to Washington and California and worked in the apple orchards, where he met Ollie Weger. They were married on June 17, 1948, in Eureka, CA. After a few years, Dwight and Ollie returned to Arkansaw and began farming and running an apple orchard, where they raised their eight children.
Dwight enjoyed traveling, square dancing, woodworking, playing cards and attending the dances at the Moose lodge in Menomonie. Dwight enjoyed the outdoors by making maple syrup, growing apples, hunting, and fishing. Most of all Dwight enjoyed spending time with their many friends and his family playing cards and having fun.
Dwight is survived by his children, Rick (Sue Siepel) Caturia of Arkansaw, Toni Weber of South Dakota, Shirley (Phil) Brantner, Sandy (Mike) Almsted, Mina (Craig) Poeschel, Jim Caturia, all of Arkansaw, Connie (John) Harris of Georgia; 20 grandchildren, 43 great grandchildren and one great-great granddaughter; one brother, Fred Caturia of Arkansaw; sisters-in-law, Joyce Caturia of Ellsworth and Veronica Caturia of Eau Claire, many nieces, nephews, other relatives and friends.
He is preceded in death by his parents, wife, Ollie, a son, Allan (and wife Sue), a grandson, Allan Jr., a great-great grandson, Abel Brantner; three brothers, Alfred, John and Wilbur and a sister, Grace Iverson.
Funeral services will be held at 11:00 AM Friday, April 21, 2023, at St. John's Catholic Church in Plum City with Rev. Junabe Villapaz officiating. Burial will be in the French Cemetery in Arkansaw with military honors provided by the American Legion Post 181 of Durand.
Visitation will be held from 4:00 to 7:00 PM Thursday at the Rhiel Funeral Home in Durand and one hour prior to services at the church on Friday.