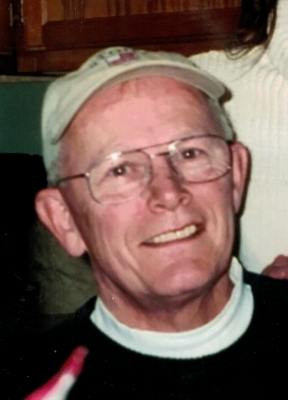 Peter D. Schwartz, age 83 of Durand, passed away on Tuesday, April 18, 2023, at HSHS Sacred Heart Hospital in Eau Claire.
Pete was born October 16, 1939, in Eau Claire. He was the son of William and Mildred (Ott) Schwartz and grew up in Durand. He attended St. Mary's Catholic Elementary School and Durand High School. Pete served in the U.S. Air Force from 1957 to 1960. Pete married Kathy Kasten in 1965 and together they had two sons, Peter and Nicholas, and they later divorced. Pete worked as purchasing agent for Briggs Transportation in Chicago, IL until 1983. Pete returned to Durand and worked for Bauer Built as a Warehouse Distribution Manager until retiring in 2001. In 1990, he married Delores King and they made their home together on Waubeek Mound. After he retired from Bauer Built, Pete drove school bus for Menomonie Transportation and was famous for his "Double Bubble Friday".
Pete and Delores were married for 33 years and enjoyed traveling, watching sports, driving the backroads, spending their winters in Texas. Pete enjoyed activities with his grandchildren, who were very important to him.
Pete enjoyed trout fishing on the Rush River, walleye fishing in Canada and deer hunting with his family.
Pete is survived by his wife Delores, two sons, Pete Jr. (Shari), Nick (Mary), a stepdaughter, Brenda; six grandchildren, Carter, Hannah, Chase, Kassondre`, Jessica and Emily; a sister, Carolyn Tinling and a sister-in-law, Theresa Schwartz; many nieces, nephews, other relatives and friends.
He is preceded in death by his parents, three brothers, Robert, William Jr. and Henry.
Memorial services will be held at 1:00 PM Monday April 24, 2023, at St. Mary's Catholic Church in Durand with Rev. John Mano officiating. Burial will be in the church cemetery with military honors provided by the American Legion Post 181 of Durand.
Visitation will be held from 11:00 AM until the time of the services at the church on Monday.