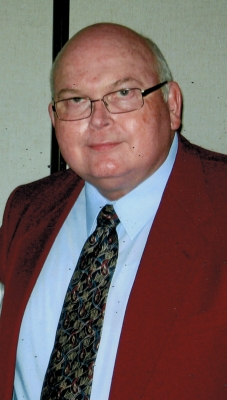 Theodore W. Stearns, age 79 of Menomonie, died Monday, May 1, 2023 at Dove Healthcare West in Eau Claire.
Ted was born in Eau Claire on December 7, 1943 to Laurence and Edith (Severson) Stearns, the eight of nine children.
While at Sacred Heart Elementary School Ted was the lead altar boy responsible for the training of new servers, in the days of the Latin Mass. He was a talented defensive lineman while a student at Regis High School, graduating in 1962. From 1964-1974 Ted worked at Dolly Madison Dairy while also attending UW-Eau Claire. From 1966-1969 he served in the U.S. Army as a Sergeant working with the Pershing nuclear missile battalion in West Germany. Ted received two letters of commendation from his commanding officers for outstanding service.
On July 8, 1972 Ted married Barbara Jo Kipp in Eau Claire and had their first son Matthew in 1974. After graduating from UW-Eau Claire in 1975; Ted moved his family to Fond du Lac where he worked at Galloway West and continued his education at Morraine Park Tech School in Supervision Management.
In 1977 another son Mark was born and the following year Ted took a position with Sanna Dairy in Menomonie. The birth of a third son, Luke followed and a move to West Bend, and the birth of a fourth son, John.
In 1982 the family of six moved back to Menomonie where Ted would live the rest of his life, working for Anderson Chemical until 1988, and then Hydrite Chemical until his retirement in 2006.
Ted gave his free time as a basketball and football coach, a hospice volunteer, gave communion to the homebound, as was a literary tutor. He was a member of Wisconsin Right to Life, gave to the Special Olympics, and was the finance officer for a time with American Legion Post 32 in Menomonie.
Ted was a Green Bay Packers and Wisconsin Badgers sports fan and enjoyed reading books on military history. He found added joy with the arrival of two grandchildren, Bronson and Rocky late in life.
Ted is survived by his wife of 50 years, Barb, his four boys, Matthew, Mark (Sarah), Luke and John, grandchildren, Bronson and Rocky, his sister, Betty Nelson, other relatives and friends. He is preceded in death by his parents, his brothers Robert and Larry, and his sisters Mary, Margaret, Annette, Janet and Edith Marie.
Funeral Mass will be 11:00AM Monday, May 8, 2023 at St. Joseph Catholic Church in Menomonie with Rev. John Mano officiating. Burial will be in St. Patrick's Catholic Cemetery in Eau Claire at a later date.
Visitation will be from 10:00AM until the time of services at church on Monday.