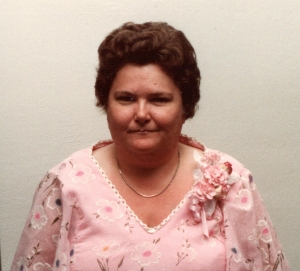 Sandra L. "Sandy" Sagstetter passed on May 7, 2023 in her sleep at Clark County Rehabilitation Center in Owen, Wisconsin.
Sandy was born on February 9, 1949 on the home farm in Elmwood, Wisconsin. She Lived in Eau Galle, Wisconsin most of her life. She attended St Henry's grade school in Eau Galle and graduated from Durand High School in 1968 in Durand Wisconsin. She held a two year degree from Chippewa Valley Technical College – Office Assistant. She spent a few years in Mission, South Dakota with her uncle Rev. Lawrence Helmueller, SJ as his Church Secretary at St Thomas Catholic Church. While at Mission, South Dakota, along with her secretarial duties, she took part in church socials, roller skating and horseback riding. In her later years she came back to Eau Galle where she helped take care of Earl her father and Rose Sagstetter her mother. She enjoyed quilting, embroidering and needlework, caning of chairs, fishing and teaching the lower grades CCD at St Henry's Catholic Church. She has been a devote Catholic all her life. More recently she lived at Welcome Home in Elmwood and Home Place in Mondovi.
Sandy is survived by her sister Mary Polasky of Littleton CO, James (Mary) Sagstetter of Rochester, MN, Lawrence "Larry" (Cheryl) Sagstetter of Eau Galle, and Robert "Bob" (Wendy) Sagstetter. She is proceeded in death by her Father Earl F. Sagstetter, Mother Rose J. Sagstetter, her Brother Michael J. "Mike" Sagstetter.
Funeral Mass will be 11:00AM Thursday, May 25, 2023 at St. Henry Catholic Church in Eau Galle. Rev. Jerry Hoeser will officiate. Burial will be at St. Henry's Cemetery Following Mass. Visitation will be from 4:00PM-7:00PM on Wednesday May 24, 2023 at Rhiel Funeral Home in Durand and one hour prior to services at the church on Thursday.
Rhiel Funeral Home & Cremation Services, Durand, is serving the family.