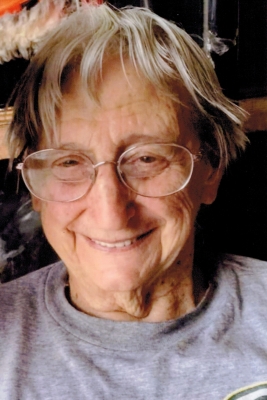 Phyllis I. Hintzman, age 100, of Menomonie, passed away on Saturday August 19, 2023, at her daughter's home in the Township of Dunn, rural Menomonie.
Phyllis was born July 9, 1923, in the Township of Wheaton, Chippewa County. She was the daughter of Theodore and Anna (Kerner) Krueger and grew up in the Township of Wheaton area. Phyllis graduated from Elk Mound High School in 1941. Phyllis married Lawrence Hintzman June 22, 1945. After marriage they farmed in the Menomonie area until 1962 when they moved into Menomonie. Phyllis worked as a home health aid for Mrs. Anita Nevin until her death. She went on to work as waitress and cook at the Chatter Box Café, and as baker at BJ's Bakery, and worked with her daughter, Lois, at the Moose Lodge for the Friday night fish fries, and at Menomonie Day Care as a cook.
Phyllis enjoyed crocheting, stripping copper, playing bingo and spending time with family and friends.
Phyllis is survived by her children, Steven (Darlene) Hintzman and, Lois (Jason Ponto) Hintzman both of Menomonie; grandchildren, Tammy (Scott) Gerken, Steve "Beaver" (Kris Olson) Hintzman; Eric (Anne) Hintzman, Lisa (Monty Keeley) Hintzman; great grandchildren, Danielle Hintzman & Tianna Hintzman, Timothy and Jacob Hintzman, Brian Thibado and Austin Keeley; five great-great grandchildren, several nieces, nephews, other relatives and friends.
She is preceded in death by her parents, her husband Lawrence, several brothers and sisters.
Funeral services will be at 2:00 PM Friday at Rhiel Funeral Home in Menomonie followed by burial in the Sherman Cemetery, in the Township of Sherman, Dunn County.
Visitation will be held one hour prior to services on Friday at the Rhiel Fueral Home.
A Celebration of Life will be held at a later date.