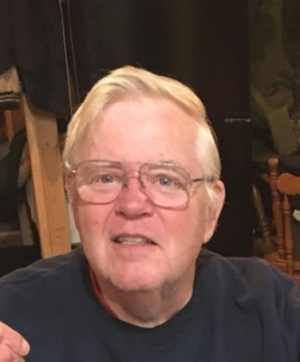 John F. Janecke age 76, of Menomonie, passed away on Sunday August 20, 2023, at his home in the Township of Red Cedar, rural Menomonie, with his family and friends by his side.
John was born February 2, 1947, in Minneapolis, MN. He was the son of John and Rita (Duffy) Janecke and grew up in Minneapolis. John married Carol Rommelmeyer on September 25, 1970, at St. Olaf's Catholic Church in Minneapolis. After marriage they made their home in Minneapolis where John worked for the Minneapolis Star and Tribune for 40 years. In 1997, they moved to Menomonie where he remained the rest of his life.
John enjoyed walleye fishing on Dumbell Lake, woodworking, cooking, baking and card games, spending time with family and friends. John and Carol enjoyed traveling and learning about other parts of the country as they journeyed. He was an avid Minnesota Vikings fan.
John had a very deep faith and was a member of St. Joseph Catholic Church. He was a member of the St. Joseph Choir and an occasional cantor for mass.
John is survived by his wife, Carol, two children, Richard Janecke and Jennifer (Adam) Collette; two grandchildren, Noah and Logan Collette; two sisters, Barbara Sherman and Jeri Porter; a brother-in-law, Michael Anderson; several nieces, nephews and cousins.
He is preceded in death by his parents, a sister Patricia Anderson, Brothers-in-law Tom Sherman, David Porter and Ron Crew, and niece Kimberly Sherman.
In lieu of flowers, memorials in John's name may be made to St. Joseph Catholic Church (910 Wilson Ave. Menomonie, WI 54751) or the Dunn Co. Humane Society (302 Brickyard Rd. Menomonie, WI 54751).
Memorial Mass will be held at 11:00 AM Friday September 1, 2023, at St. Joseph Catholic Church with Rev. John Mano officiating. Burial will be in the church cemetery.
Visitation will be held one hour prior to services at the church on Friday.