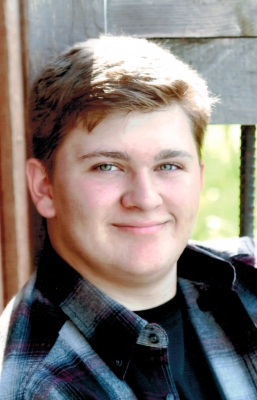 Adam L. Wayne of Menomonie, WI passed away unexpectedly on August 13, 2023.
Adam was born March 1, 2001 to Joseph Wayne and Virginia Benish in Menomonie, WI. He graduated from Menomonie High School in 2019 where he enjoyed playing football. Adam was blessed to be loved and cared for by many people in his life and he loved and cared for everyone he ever met. He immensely enjoyed being outdoors hunting, fishing, camping, and spending time with his family and playing paintball, airsoft, and being with friends. He will be remembered and missed by many who he touched with his short life.
Adam is survived by his parents: Joe and Kayla Wayne of Menomonie, Virginia Benish of Sheboygan, and Sarah Wayne of Menomonie. He is also survived by his brothers and sisters who adored him: Sam, Ben, Alli, Austin, Colin, and Paige. Grandparents: Linda Wayne, Lee and Bonnie Benish, Dan and Kathie Kester, and Marcus and Judy Blue. Aunts and Uncles: Amber (Chris) Weeman, Chelsie (Adam) Anderson, Chris (Amy) Kester, Marcus (Katie) Blue, Tracy Blue. Cousins: Ryan, Jacob, Zach, Caleb, Ayden, Aspen, Emmitt, Libby, Ian, and Ella.
He was preceded in death by his Grandfather Robert J. Wayne.
A Celebration of Adam's life will be held from 4:00 to 7:00 PM Tuesday August 29, 2023 at Rhiel Funeral Home in Menomonie. Private graveside services will be at a later date.