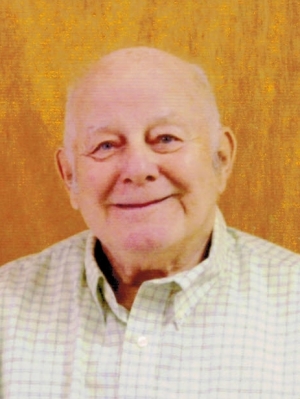 Norman P. Yaeger age 83, of Menomonie, passed away on Thursday September 7, 2023, at Glenhaven Nursing Home in Glenwood City.
Norman was born October 8, 1939, in Dunn County. He was the son of Raymond and Beryl (Lemon) Yaeger and grew up in the Colfax and Elk Mound area. Norman worked with his father on the farm for several years. Norman married Dixie Mitchell October 19, 1968, at St. Joseph Catholic Church in Menomonie. After marriage they made their home in Cedar Falls where they raised their family. Norman worked for Berg's Automotive for approximately 40 years, retiring in 2007. Besides working for Berg's, Norm worked for several area farmers so that Dixie could be a "stay at home" mother while their children were younger.
Norman enjoyed hunting, fishing, shining deer with his son and grandson, watching the Brewers and Packers. He was always willing to help his family with various projects. He enjoyed playing a good game of cards with friends and family. Norm enjoyed riding in the car to check out the neighborhood and would always wave at everyone. He especially enjoyed spending time with his children and grandchildren.
Norman is survived by his children, Carla (Hal) Smalley of Eau Claire, Penny (Michael) Hoffman of Eau Claire and Michael (Stacy) Yaeger of Knapp; four grandchildren, Ethan, Noah, Mason and Leah; one brother, Sylvester (Carol) Yaeger of Menomonie; nieces, nephews other relatives and friends.
He is preceded in death by his parents, wife, Dixie in 2022, daughter Kami Yaeger in 2021, two brothers, Joseph, and Clarence.
Funeral services will be held at 11:00 AM on Tuesday September 12, 2023, at St. Joseph Catholic Church in Menomonie with Rev. John Mano officiating. Burial will be in the Cedar Falls Cemetery, rural Menomonie.
Visitation will be held from 4:00 to 7:00 PM Monday September 11, 2023, at Rhiel Funeral Home in Menomonie and one hour prior to services at the church on Tuesday.