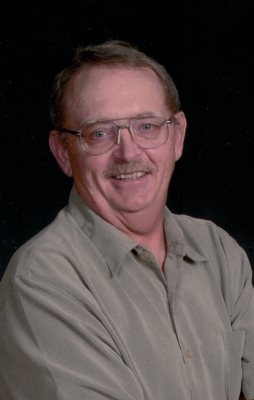 Richard W. "Rick" Wayne, age 68 of Durand, died Friday, September 8, 2023 at home with his family by his side after a long battle with cancer.
Rick was born on June 30, 1955 in Durand. He was the son of Jonathon W. "Bill" and Aileen (Bauer) Wayne. Rick grew up in Durand attended Sacred Heart Catholic School in Lima and graduated from Durand in 1973. After high school, Rick started his career in construction. He started working for Everett Vradenberg before starting his own construction business, Rick Wayne Construction. Rick married Sandra Radle on August 6, 1983 at Holy Rosary Catholic Church-Lima in Durand. After marriage they made their home in the Town of Durand where they built their homestead and raised their family. Rick began subbing as a rural mail carrier in 1985. He later became a full-time mail carrier until his retirement in 2020.
Rick was passionate about being a Mason and the Masonic lodge. Later he became a Shriner Clown to bring a smile to children's faces. Rick loved building birdhouses with and for the children. He enjoyed spending time outdoors fishing, hunting, trapping and gardening, he was also an avid bowler. Most of all, Rick loved spending time with his family and friends, especially his grandchildren.
Rick is survived by his wife of 40 years, Sandy, three sons Bill (Crystal) of Nelson, Andy (Taylor) of Durand and Ted, four grandchildren Evy, Ben, Carter and Fletcher, mom Aileen Wayne, siblings Pat (Nancy), Sharon (Randy) Bauer, Peggy (Loran) Bauer, John (Patty), Kathy (Friend, Duane Paulson) Gilles, Sheila (Friend, David Peterson) Wayne, Paul (Lisa), Tom (Vicky), Michael (Carmen), brother-in-law; David Schuh, nieces, nephews, other relatives and friends. He is preceded in death by his father, Bill Wayne, sister Connie Schuh, niece Jessika Gilles and nephews, Shawn Wayne and Tommy Bauer.
Memorial Mass will be 11:30AM Monday, September 18, 2023 at Holy Rosary Catholic Church-Lima in Durand. Rev. John Zweber will officiate. Burial will be in the church cemetery. Visitation will be Sunday from 4:00PM-7:00PM at the Rhiel Funeral Home in Durand and one hour prior to services at church on Monday. Masonic Services will be 3:30PM Sunday at the Rhiel Funeral Home in Durand.
Rhiel Funeral Home & Cremation Services, Durand, is serving the family.