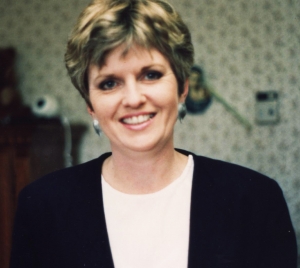 Mary Beth "Betsy" Fedie, age 79 of Altoona, formerly of Durand, died Thursday, September 28, 2023 at her home in Altoona with her family by her side.
Mary was born on September 21, 1944 in Durand. She was the daughter of Gordon and Florence (Smith) Lund. Mary grew up in Durand and graduated from Durand High School in 1962. After high school, Mary lived and worked in St. Paul, MN, for several years. Mary married Arthur H. Fedie on September 12, 1964 at Holy Rosary Catholic Church-Lima in rural Durand. After marriage they moved to Chula Vista, CA while Arthur was in the Navy. Mary and Arthur moved their family back to the Twin Cities area, mostly in Andover, MN where they raised their family. Mary attended the University of Minnesota and attained a bachelor's degree in business. She worked at Augsburg Publishing and the University of Minnesota. Mary and Arthur were active members of St. Timothy's Catholic Church in Blaine, MN. In retirement, Mary and Arthur moved back to Durand in 2006.
Mary enjoyed reading, and she enjoyed sharing her love of reading with her family and friends. She liked to learn new things, drawing, painting, playing piano, knitting and macramé. Mary was known for her humor and quick wit. She loved her home of Durand, sharing her and her family's time and stories of their history here.
Mary is survived by her husband of 59 years, Arthur, two daughters Deborah (Kris) Goschy of in Eagle Lake, MN and Lisa Fedie of San Tan Valley, AZ, two grandchildren, Benjamin and Julia, brothers, Gary Lund and Tom (Jan) Lund, many nieces, nephews, other relatives and friends. She is preceded in death by her parents, son Todd P. Fedie and sister Irma Komro.
The family would like to thank the nurses and staff of St. Croix Hospice for all the loving care and support they gave Mary.
Memorial Services will be 11:30AM Tuesday, October 3, 2023 at St. Mary's Catholic Church in Durand with Rev. Emmanuel Asamoah-Bekoe will officiate. Burial will be in Forest Hill Cemetery. Visitation will be from 10:30AM until the time of services at the church on Tuesday.
Rhiel Funeral Home & Cremation Services, Durand, is serving the family.