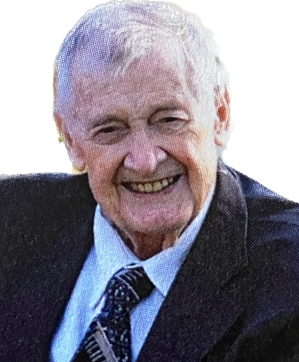 Earl E. Vance age 84, of Menomonie, died Thursday September 28, 2023, at The Neighbors of Dunn County in Menomonie.
Earl was born March 11, 1939, in Clayton, WI. He was the son of Willam and Lilly (Brackee) Vance and grew up in Clayton. Earl graduated from Clayton High School. Earl served in the U. S. Army and after the service, Earl joined the Peace Corps for two years. Earl attended and graduated from the University of Wisconsin-Stout. While at Stout, Earl met and later married Jean Lecander August 25, 1968, at Our Savior's Lutheran Church in Menomonie. Earl began his career in Rice Lake teaching. He continued his education in LaCrosse. Earl worked in Chicago, IL and then Burnsville, MN with General Electric until he retired. After retirement they moved back to Menomonie where he remained the rest of his life.
Earl got his pilot's license and enjoyed flying in his early years. Earl and Jean enjoyed traveling and went on many cruises. He enjoyed playing cards and games and spending time with his family and extended families.
Earl is survived by his wife, Jean, a sister, Loretta "Goldie" Mattson of Alaska; 50 nieces and nephews and many great nieces and nephews.
He is preceded in death by his parents, and nine brothers and sisters.
Funeral services will be held at 2:00 PM Thursday October 5, 2023, at Our Savior's Lutheran Church in Menomonie. Burial will be in the Evergreen Cemetery in Menomonie.
Visitation will be held one hour prior to services at the church on Thursday.