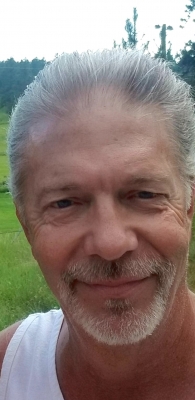 Stephen R. Slabey, age 69 of Lake Hallie, died peacefully in his home on September 29, 2023.
Steve was born on November 27, 1953 in Mason City, IA. He was the son of Richard and Elvera (Fautsch) Slabey. Steve grew up in Durand and graduated from Durand High School. After high school, Steve attended UW-Eau Claire where he attained a bachelor's degree in journalism. Steve held several sales positions from automotive sales to beer distributor. Steve enjoyed his professional career, but his true passions came into play when he retired at a young age. He put his skills to use as a home renovator and motorcycle builder, among other things. He was the epitome of a "jack of all trades." Steve loved to seize every opportunity and made great friends in the process. He was the proud father of Tyler F. Slabey.
Steve enjoyed EVERYTHING life had to offer. Some of his biggest passions were working on and riding motorcycles, flipping and renovating houses, capitalizing on auction finds, fixing anything with an engine, building RC airplanes, canoeing, golfing, visiting with friends and neighbors, and most of all spending a tremendous amount of time with his son Tyler. He had the gift of gab and loved to share his wisdom and experiences, as those who knew him will attest, once Steve started talking there was no stopping him, even if the story was known so well that it could be finished by everyone in the room, but to those patient enough to listen again (or more likely, having no exit from the conversation) there were always more lessons to be learned and laughs to be had. Many will miss having an encyclopedia, on any topic you can imagine, on speed dial.
Steve is survived by his son Tyler Slabey of Eau Claire, siblings Paul (Jan) Slabey of Menomonie, Kristin (Christopher) Fish of Mequon, Jonette Slabey of Las Vegas NV, nieces Genna Fish, Matt and Rachel Slabey and other relatives and friends. He is preceded in death by his parents and nephew Alexander Fish.
Prayer Services will be held at 3:30 PM Friday, October 6, 2023 at the Rhiel Funeral Home in Durand WI. Visitation will be held from 4:00 PM to 7:00 PM Friday at the Rhiel Funeral Home in Durand.
Rhiel Funeral Home & Cremation Services, Durand, is serving the family.