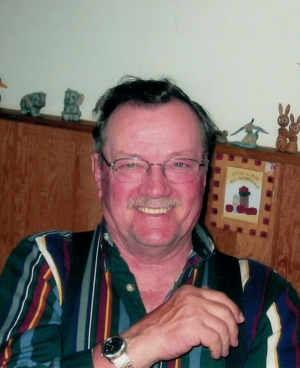 Lawrence S. "Steve" Bauer, age 82 of Durand, passed away Thursday, October 5, 2023 at his home in Durand.
Larry was born on November 9, 1940 at home in the Town of Lima, rural Durand. He was the son of George A. and Florence (Komro) Bauer. Larry grew up on the family farm and graduated in 1959 from Sacred Heart Schools in Lima. After high school, Larry joined the U.S. Army and was stationed in Germany. Larry married Eileen E. Schuch, together they had four children and later divorced. Later Larry married Lillian Lawrence and they were married for 18 years before Lillian's passing. Larry married Lori J. Nedland on March 18, 2005. During his working career, Larry was a man of many trades who had a great work ethic. Larry worked at Gould, owned the Yellow Rose Tavern and Bauer Stump Removal, was a truck driver, and machinist. In retirement, Larry transported Amish in the area. He enjoyed being on the home farm and caring for his animals the most. Larry was a devote Catholic, who went to church every Sunday.
Larry enjoyed socializing with people and enjoying a cold beer. He was always willing to lend a helping hand to anyone who needed it. Larry loved his cats and his Toyota.
Larry is survived by his wife of 18 years Lori, children Dan (Amy) Bauer of Durand, Bob (Lisa) Bauer of Durand, Don (Bobbi) Bauer of Lake City, MN, Brenda Bauer of Greenwood, Lisa (Chris) Streubing of Maine, Lori (Steve "Scare") Bauer of Durand, Steve (Teresa) Kriese of Eleva, Tonya (Dale) Prissel of Mondovi, Chad Pickney of Chippewa Falls and Shaunna (David) Tello of Durand, 27 grandchildren, many great grandchildren, siblings, Bernice Poeschel-Butzlaff, Mary Ellen Braden, Rosetta Swartout and Richard (Betty) Bauer, nieces, nephews, other relatives and friends. He is preceded in death by his parents, brothers George, Ralph and Jimmy Bauer, wife Lillian, five grandchildren and two great grandchildren.
Funeral Mass will be 11:30AM Tuesday, October 10, 2023 at Holy Rosary Catholic Church-Lima in Durand with Rev. John Zweber officiating. Burial will be in the church cemetery. Visitation will be held from 10:30AM until the time of services at the church on Tuesday.
Rhiel Funeral Home & Cremation Services, Durand, is serving the family.