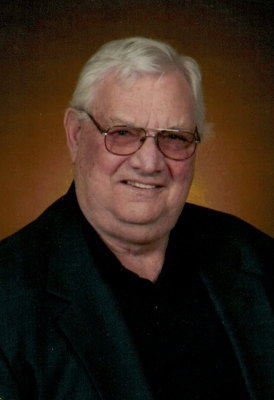 Stanley R. Biel, age 88 of Durand, died Saturday, October 7, 2023 at Mayo Clinic Health Systems-Eau Claire.
Stan was born December 24, 1934 in Wykoff, Minnesota to Harvey and Mary (Pickett) Biel. Stan was the oldest of six children. In 1941 his parents moved to a farm near Harmony, Minnesota. Stan attended high school in Harmony Minnesota and loved all sports. After graduating high school in 1953 he served two years in the Army/Air Force as an airplane mechanic. In 1958 Stan married his lifelong family friend, and love of his life, LaVonne Johnson.
In 1962 they moved to the Rochester, MN area and began fulfilling their dream of farming and raising a family. In 1982, Stan had the opportunity to purchase a farm on Columbia Heights near Arkansaw. He loved life on the farm, as it was centered around family, faith and hard work. Stan loved farm life on "The Hill". In 2005, he retired and moved into Durand.
Stan and LaVonne were longtime members of Faith Lutheran Church. Stan enjoyed trips through the Western U.S., playing pool, checking area crops, kicking tires at used car lots, and spending time with friends in the afternoon.
The greatest joy in his life was the love and pride he had for his family. He dearly loved visits from his children, grandchildren, great grandchildren and many other family and friends.
He was survived by his wife of 65 years LaVonne; three children Laurie (Gordy) Rupkalvis, Greg (Barb) Biel, Mike (Laura) Biel; Grandchildren Lindsay (Scott) Peters, Sara (Doug) Falk, Luke (Hannah) Rupkalvis, Alex Biel, Natalie Biel, Nicole (Mike) O'Brien, Kendra (Beau) Myers; many great grandchildren; sister Marian Beiwel; brother Louis Biel; sister-in-law Donna Biel and many other nieces and nephews all whom he loved very much. Stan was preceded in death by his parents Harvey and Mary Biel; brother Clifford Biel; two sisters Cynthia Moore and Julia Titus.
Memorial Services will be 11:00AM Friday, October 13, 2023 at Faith Lutheran Church in Durand with Rev. Bethany Walker officiating. Burial will be in St. Joseph Catholic Cemetery in Arkansaw. Visitation will be from 10:00AM until the time of services at the church on Friday.
Rhiel Funeral Home & Cremation Services, Durand, is serving the family.