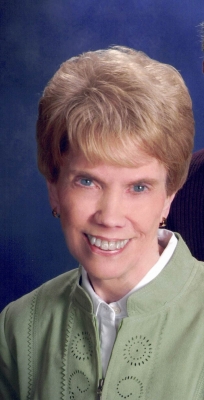 Janice "Jan" R. Jordan age 80, of Menomonie, passed away with peace on Monday October 16, 2023, at Mayo Clinic Health System-Red Cedar in Menomonie, surrounded by her family.
Jan was born April 19, 1943, in International Falls, MN to Paul Sr. and Vivian (Berg) Brekken. At the age of two, her family moved back to Crookston, MN; the hometown of her parents. Jan graduated from Cathedral Grade School and Cathedral High School in Crookston. Jan attended and graduated from Presentation College in Aberdeen, SD. Following college, she moved to Omaha, NE, to begin her career. That is where she met her husband, Ron Jordan. They were married on April 24, 1965, at the Cathedral of the Immaculate Conception in Crookston. After marriage they moved to Menomonie, WI, where Ron joined his uncle's business, Michelbook Marine.
Jan was extremely proud of her 31-year career at the University of Wisconsin-Stout, retiring as Special Assistant to the Chancellor Emeritus (Chief of Staff) in 2009.
As a pancreatic cancer survivor at the age of 21, Jan considered every day of life a gift and an opportunity. She was extremely grateful of every blessing and took nothing for granted. Jan didn't let her body's limitations stop her from achieving big pursuits and experiencing life fully. Her admirable resilience and strength were two (of many) characteristics that made Jan so uniquely special.
Jan's life revolved around her beautiful family and special friends. She treasured and loved every moment spent with them. Jan is survived by and will be missed greatly by her husband Ronald; son, Scott (Melissa) Jordan, daughter, Janelle (Daniel) Jordan Naab; granddaughters, Kaitlin Jordan (Ben Murray), and Kourtney Jordan Cantwell; grandsons, Henry and Leo Naab and great granddaughter, Lyla Cantwell. Daughters, Sandra and Teresa Jordan were also born to Jan and Ron. She is also survived by her sister, Judy (Mark) Finger; sisters-in-law, Shirley Brekken and Carol Jordan; brother-in-law, Glenn (Rhonda) Jordan and many nieces and nephews.
She was preceded in death by, her parents Paul and Vivian Brekken; infant brother, Donald; sister, Joan Brekken; brother Paul Brekken, Jr.; sister-in-law, JoAnn (Warren) Wegenke; brother-in-law, Betram Jordan.
If you are considering a memorial in Jan's name, the family suggests St. Joseph's Parish or School, or a charity of your choice.
Funeral services will be 11:00 AM Tuesday October 24, 2023, at Rhiel Funeral Home in Menomonie with Rev. John Mano officiating. Burial will be in St. Joseph's Cemetery in Menomonie.
Visitation will be held from 9:00 AM Tuesday until the time of the services at Rhiel Funeral Home.