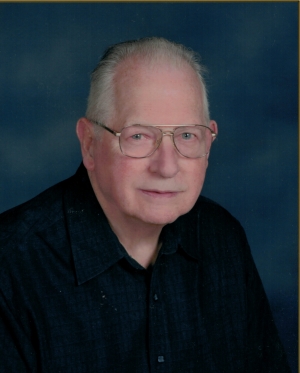 John "Bill" William Lippert, 96, passed away October 24 at Plum City Care Center. Bill was a US Navy Veteran and served as a Naval Recruiter in Milwaukee during WWII. He had a long career with AT&T starting with telephone repair work and ending his career in computer technology. He married Bernice Babros in September, 1947. He and Bernice were very active in their community of Menomonee Falls and St. Anthony Catholic Church. Playing bingo at the church and other bingo venues was their weekly entertainment, not to mention a daily cribbage game. Together they traveled within the United States as well as overseas. Bill ran bingo at St. Anthony Church and was active in Kiwanis. He also had an interest in television electronics and had a repair shop business.
Bill will be missed by his son, John W. Lippert II and wife Jean, Durand, where Bill resided the last few years. He is also survived by daughter-in-law Anne Lippert, Glendale AZ, and his special friend Sharon Wetzel, Brown Deer; grandchildren John (Mindy) Lippert III, Schenectady NY, Brian (Sarah) Lippert, Richmond Hill GA, Tyler "TJ" (Sarah) Lippert, Providence RI; step-grandchildren Ginger Parker, Lincolnshire, IL, Jayson (Erin) Parker, Wauwatosa, WI. Great-grandchildren John IV, Katherine, Luke, and Katie Lippert; step-grandchildren Dylan, Tyler, and Cayden Parker, Evan, Ramsey, and Marni Engel. He was preceded in death by his wife, Bernice, and son Joseph.
A Celebration of Life will be held from 4:00PM-7:00PM Wednesday, November 1, 2023 at the Rhiel Funeral Home at 615 12th Ave E, Durand, WI 54736. A Celebration of Life will also be held from 10:00AM-12:00PM Friday, November 3, 2023 at the Schramka Funeral Home at W164 N9034 Water Street, Menomonee Falls, WI 53051. Burial will be in the St. Anthony Cemetery in Menomonee Falls.
Rhiel Funeral Home & Cremation Services, Durand, is serving the family.