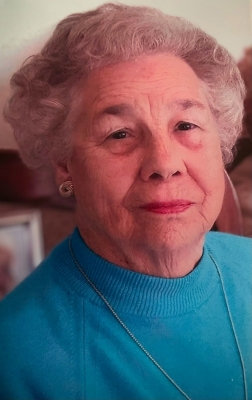 Arvilla Jane (Brooks) Wentworth, 101, passed away on Wednesday, October 18, 2023, at OurHouse Senior Living in Menomonie, WI. She was born in Stevens Point, WI, and was thedaughter of William and Ona (Cater) Brooks.
Arvilla graduated from the University of Wisconsin-Stevens Point and taught in a one-roomschoolhouse for grades 1-8. She married Darrell G. Wentworth in Plover, WI., on June 12, 1943.After her marriage, they moved to Beloit, WI. They attended First United Methodist Church andwere active members. She enjoyed her bridge club and working at McNeany's DepartmentStore. She loved to read and researched topics she was interested in. Her greatest joy wasbeing with her children, grandchildren, and great-grandchildren. The yearly trip to ShawanoLake with the family was a great highlight.
Survivors include three children, Susan (James) Chamberlain of Roscoe, IL., Kim (Terese)Wentworth of Menomonie, WI., and Jeff (Carolyn) Wentworth of Green Bay, WI.; sixgrandchildren, Brian Chamberlain, Melissa (Tim) Tumbleson, Kristin (David Staab) Wentworth,Jason (Jesse) Wentworth, Liz (Zach Koss) Wentworth, Maria (Dan O'Neal) Wentworth; and ninegreat-grandchildren, Blake Chamberlain, Nate and Nick Tumbleson, Thomas and Emily Staab,Rae and Rita Koss, Nella and Oslo O'Neal, and one sister, Jane Wherritt of Plover, Wisconsin.
Arvilla was preceded in death by her husband Darrell, parents William and Ona, brothersRobert, Jimmy, Don, Dale, and Rhody, sister Eunice, and granddaughter-in-law Jennifer Chamberlain.
A celebration of life will be at a later date. Memorials may be sent to River of Life UnitedMethodist Church in Beloit, Wisconsin, in Arvilla's name.