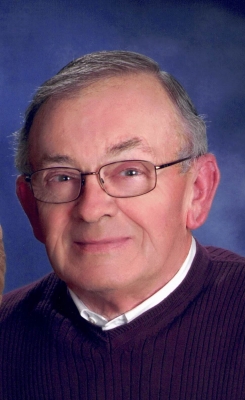 Ronald P. Jordan age 82, of Menomonie, died Friday, November 17, 2023, at his home in Menomonie.
Ron was born to Bertram and Ruth (Michelbook) Jordan on June 17, 1941, in Menomonie. The family later moved to several locations in Minnesota. Following the sudden death of his dad when Ron was a junior in high school in Mankato, MN, the family moved back to Menomonie where he graduated from Menomonie High School in 1959. Ron attended Stout University for a stint, and then enlisted in the U.S Air Force. Following basic training, he served as a computer operator at the Strategic Air Command Air Force Base in Omaha, NB. He received an honorable discharge in 1964, and then joined his uncle, Lawrence Michelbook in operating Michelbook Marine in Menomonie.
Ron met his wife, Jan, in 1963 in Omaha, and they were married on April 24, 1965, in Crookston, MN. Ron and Jan's 58-year commitment to each other led them through good and bad times, and their union remains an inspiration to their family.
After Ron concluded his partnership in Michelbook Marine, for several years he and Jan owned and operated several small businesses. Ron then settled into numerous positions at 3M in Menomonie. Following his retirement from 3M, he began his career in auto sales. He retired from NorthTown Ford in 2021.
Ron was an active member of his community — he believed in and acted on supporting others and making a difference at the local level. As a member of the Menomonie Lions Club for many years, Ron served in numerous leadership roles and was recognized with the Melvin Jones Award in 2006. He also was very active with youth sports, and was inducted into the Menomonie Youth Hockey Association Hall of Fame in 1994.
Ron was so proud and appreciative of being a husband, dad, grandpa, and great grandpa. His greatest times were spent engaging with his family and friends on the golf course, sharing a meal at a supper club and partaking in community events. Ron could pick up a conversation with anyone, and thoroughly enjoyed connecting with others.
Ron is survived by his children, Scott (Melissa) Jordan, Janelle (Daniel) Jordan Naab; granddaughters, Kaitlin (Ben) Murray and Kourtney Jordan Cantwell; grandsons, Henry and Leo Naab and great granddaughter Lyla Cantwell. Daughters Sandra Jordan and Teresa Jordan were also born to Ron and Jan. Ron is also survived by his brother Glenn (Rhonda) Jordan; sisters-in-law, Judy (Mark) Finger, Shirley Brekken and Carol Jordan; and many nieces and nephews.
He is preceded in death by his parents, his wife Janice, a brother, Bertram Jordan, sister, JoAnn Wegenke, sister-in-law, Joan Brekken and brothers-in-law, Donald Brekken, Paul Brekken, Jr., and Warren Wegenke.
If you are considering providing a memorial in Ron's name, the family suggests Menomonie Lion's Club, St. Joseph Parish or School, or a charity of your choice.
Funeral services will be held at 11:00 a.m. Friday November 24, 2023, at the Rhiel Funeral Home in Menomonie. Rev. John Mano will officiate. Burial will be in St. Joseph's Cemetery with Military Honors provided by the Menomonie Veterans Honor Guard.
Visitation will be held one hour prior to services at Rhiel Funeral Home.